At next month's Melanesian Spearhead Group meeting in New Caledonia, leaders from Melanesia will be asked to respond to the cry for liberation by their brothers and sisters in West Papua.
For the past half century the people of West Papua have struggled for their call for self-determination to be heard and responded to.
When Dutch colonial rule ended on 1 December 1961, they agreed to grant West Papuan self-rule.
When the Dutch left, they handed West Papua over to the United Nations and then to Jakarta, in a transfer agreement which stipulated that West Papuans would be able to decide within six years whether to accept incorporation into Indonesia.
Many West Papuans saw the Dutch departure as a chance for complete independence. But within a year, forces from Jakarta had annexed the region and claimed it as part of Indonesia
This opportunity came and went - and many Papuans, as well as human rights groups, have questioned why the region has still not been allowed a vote for independence.
From the time Jakarta first
annexed the province, there have been sporadic clashes between poorly armed independence supporters and Indonesian security
forces
. Over the years there have been serious abuses committed by the Indonesian security forces. Accusations of torture and rape persist.
The Free West Papua Campaign website claims that "

Over 500,000 civilians have been killed in genocide against the indigenous population. Thousands more have been raped, tortured, imprisoned or 'disappeared' after being detained. Basic human rights such as freedom of speech are denied and Papuans live in a constant state of fear and intimidation."
Last year, Papua New Guinea's Prime Minister Peter O'Neill broke with tradition and publicly admonished the Indonesian government's response to ongoing state violence, human rights violations and failure of governance in West Papua.
Moved by 4000 women from the Lutheran Church, O'Neill said he would raise human rights concerns in the troubled territory with the Indonesian government.
The Pacific Media Centre notes that "Melanesian support for a free West Papua has always been high. Travel throughout Papua New Guinea and you will often hear people say that West Papua and Papua New Guinea is 'wanpela graun' – one land – and that West Papuans on the other side of the border are family and kin."
Earlier this year politicians in Papua New Guinea also were heard to lend their voice to the cause of a free West Papua.
According to the Pacific Media Centre in Auckland, Powes Parkop, Governor of the Papua New Guinea's National Capital District, recently insisted that "there is no historical, legal, religious, or moral justification for Indonesia's occupation of West Papua".
"Governor Parkop, who is a member of the International Parliamentarians for West Papua, which now has representatives in 56 countries, then went on to formerly launch the free West Papua campaign."
In April, West Papua National Coalition for Liberation visited Noumea and presented its official application for full MSG membership to Victor Tutugoro, the Executive of the FLNKAS and the incoming MSG Chairman.
According to Radio New Zealand, "New Caledonia's pro-independence FLNKS has pledged its full support for the cause of the West Papuan people for freedom and independence."
"Mr Tutugoro said the MSG is only for Melanesia and Liberation Movements within it, and the FLNKS leadership would be happy to welcome West Papua as a new member in the Melanesian family."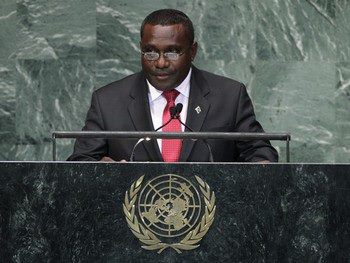 Last week, Solomon Islands' Prime Minister Gordon Darcy Lilo yesterday mets officials from the West Papuan National Coalition for Liberation (WPNCL) in Honiara.


According to the Solomon Star newspaper, d
uring the meeting Mr. Lilo "expressed his support for the West Papuan agenda to be discussed at the MSG level.
He said this would be included in the next Melanesian Spearhead Group Summit
.
Mr. Lilo said that he was aware of the West Papuan struggles, which is now more than 50 years."
Vice Chairman of the

West Papuan National Coalition for Liberation
,
Dr. Otto Ondawame expressed his delight after the assurance by Prime Minister Lilo.
Dr. Ondawame said given the important role that MSG plays in regional politics it is vital that the West Papuan issue is discussed at the leadership level.
He said they area also rallying for support in Melanesia and beyond to ensure that their West Papuan issue is discussed at all opportunities available at the regional and international level.
Support from the Solomons and Kanaky seem to be part of a changing tide of political engagement within Melanesian countries on the issue of independence for West Papua.
In Vanuatu, opposition parties, the Malvatumari National Council of Chiefs and the Anglican bishop of Vanuatu, Rev James Ligo have been urging the current Vanuatu government to change their position on West Papua.
Last month
Vanuatu Prime Minister Moana Carcasses and Deputy Prime Minister and Minister of Foreign Affairs Edward Nipake Natapei pledged Vanuatu's support for the West Papua request to grant and admit West Papua as an observer status to the MSG
.
The issue of West Papua's Independence was also on the agenda of this year's Pacific Conference of Churches General Assembly in Honiara, Solomon Islands. The PCC Assembly resolved to
address human rights abuse and independence in West Papua. It will incorporate the human rights situation in West Papua as a strong focal point of PCC's programmatic work on self-determination for non-self-governing territories and communities and peoples who yearn to be free. Pacific churches will designate an annual Freedom Sunday to pray for island countries and people who are not free.
Given our nation's close bond with Papua New Guinea and leadership role in Melanesia, yet at the same time, its recent strengthening of ties with Indonesia, Fiji's leadership may have to look beyond the short term and the government's own interests to support the cause of West Papuans who only ask for the same rights that the current draft constitution aims to provide for Fijians.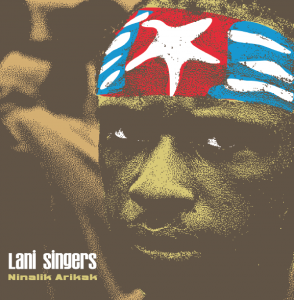 The late Father Walter Lini, Vanuatu's first prime minister once said that "Melanesia is not free until West Papua is free".
"The people of West Papua have been denied their basic human rights including the right to self-determination. Their cry for justice has fallen largely on deaf ears. I will keep them in my prayers in their hour of need," said
Archbishop Desmond Tutu, Nobel Peace Prize winner.
The cry of West Papuans continues to be, if not now, when?
As the people of Oceania – Melanesia, Polynesia and Micronesia continue struggle to for control of their destiny, the plight of West Papua and Maohi Nui (in what is known as French Polynesia) are reminders that liberty, justice and peace are not just ideals but are non-negotiables for every human being. They are rocks from which islands of hope grow.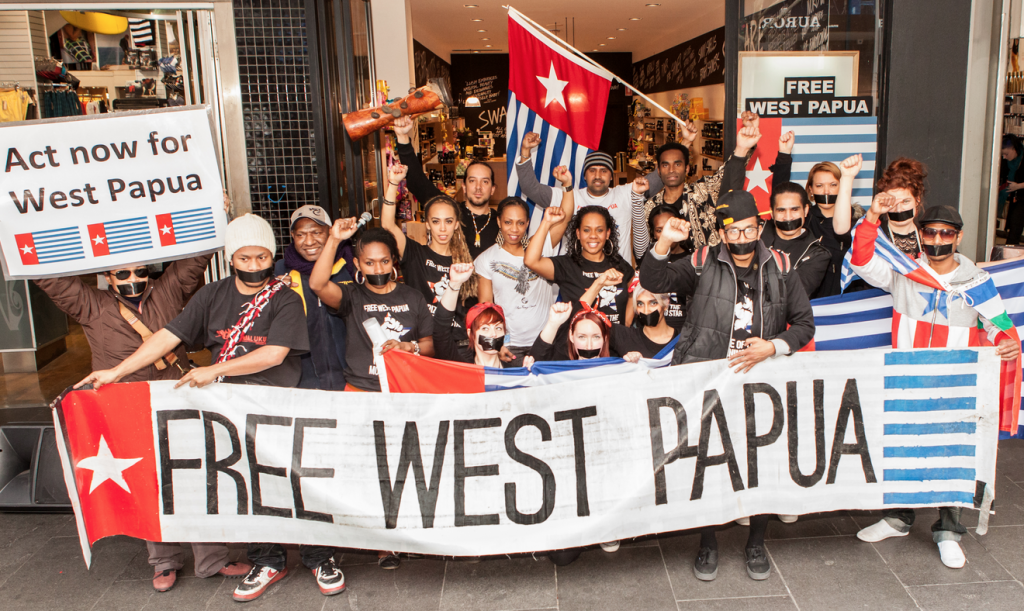 Those who physically or spiritually join in the weekly Peace Vigil at Suva's Holy Trinity Cathedral every Thursday between 12.30pm to 1.30pm may wish to spend some time
reflecting on West Papua as we reflect on our own political journey.
"Simplicity, Serenity, Spontaneity"